Dynamic August in Probinexu
While for some, the second month of the summer holidays can be one of the slowest periods ever, for Probinex it is the exact opposite.
August was marked by such a high volume of news that we bring you one of the most extensive regular newsletters so far. So sit back and let's take a look at what happened in the project and beyond in August.
Introductory statement by Adam Neuberger, co-founder of the project
We are following the roadmap! We have had a very successful listing on the MEXC, Earnio has surpassed the one million USDC allocation mark. And we are just getting started.
In the spring, we communicated the change in strategy we have adopted at Probinex. We have the finished products and we need to get them out into the world. Probinex has therefore started to establish individual business collaborations. We are gradually preparing business groups that want to join Probinex and be at the rise with us. We can already see the results. Since August 1, we have added more than 404 new StayKing participants and currently have 353 active registrations in Earnio.
You have heard me mention repeatedly that hard work is necessary for things to work out, and be sure to know that we are still going at full throttle. We are currently reaping the first fruits of our hard work and are happy to see our community expanding.
We are also grateful for all the feedback you are giving us. We're implementing many of the suggestions, and we're preparing to launch more new features and upgrades within our products soon. We're expanding our development efforts, which is helping us accelerate the changes and new features we're working on. So thank you all for your trust, because only together we are Probinex!
1) StayKing results for August 2023
StayKing ended the month of August in positive numbers. The average result was 0.152% 📊 and 742,217 PBX worth nearly 86,000 USD went to the program participants.
Earnio has contributed 23,282 PBX tokens to StayKing, worth almost 2,400 USD.💵
How did it look in August in the world of cryptocurrencies? And why were our stop loss protection orders activated? Find out in our blog post about StayKing's August 2023 results.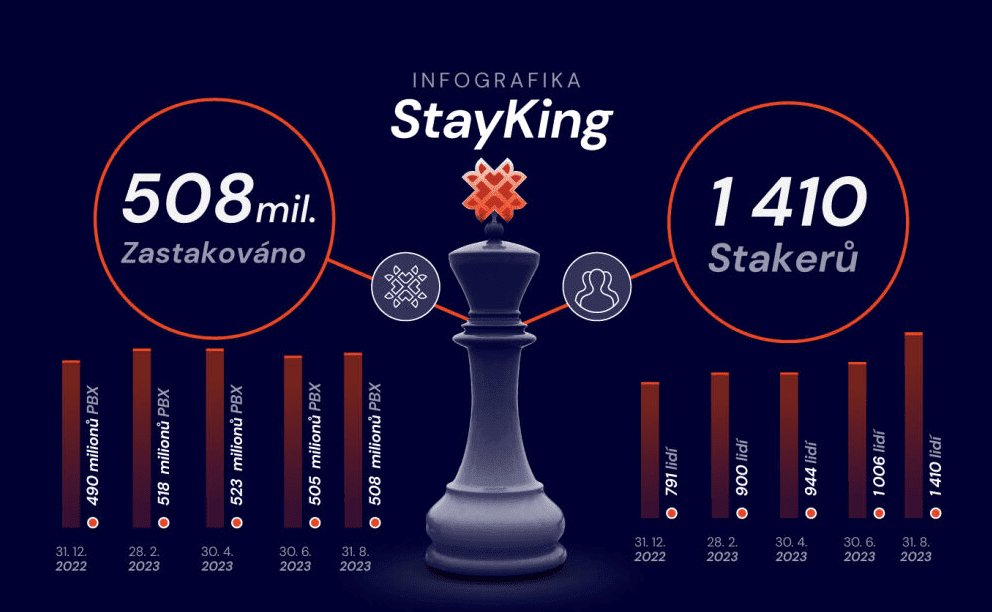 What is brewing at Probinex
More than 1.4 million USD is allocated in Earnio
1 416 868 USDC. This is how much funds have been allocated in Earnio for the month of September. This means that in August the amount of funds allocated in Earnio increased by 43.3%!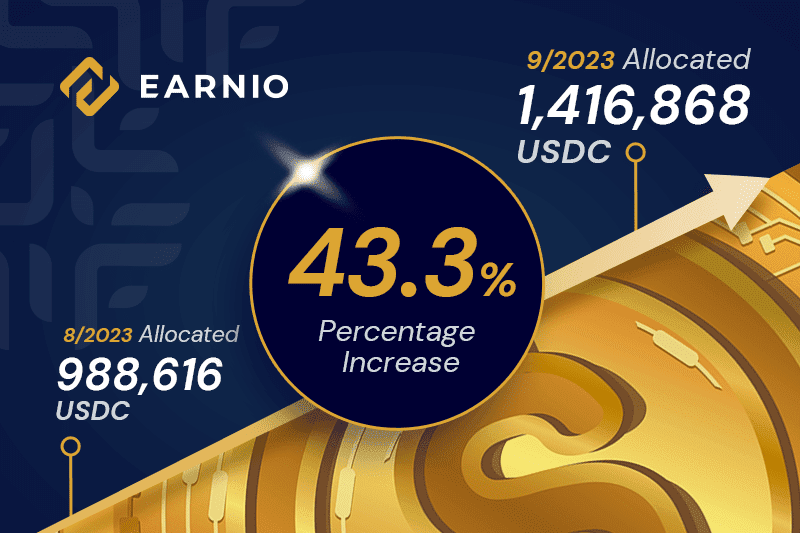 We are extremely grateful for your trust, it encourages us to continue to grow and achieve even greater success. Can you guess how much will the allocations increase during September?
PBX on another exchange: We have listed on MEXC!
Our native PBX utility token, the fuel of the entire Probinex project, has grown up again. The space it has been in so far has become a bit cramped, so we decided to take steps towards further expansion.
Since August, you can freely trade PBX on another exchange, namely MEXC.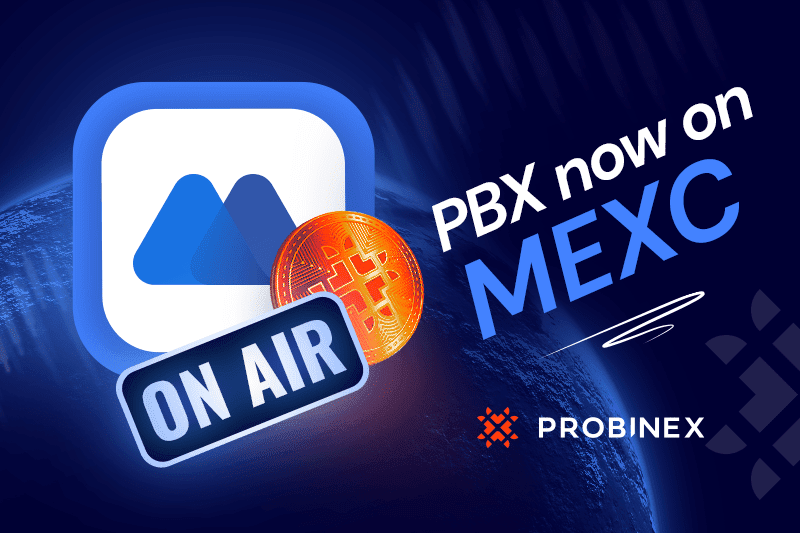 Why did we choose MEXC specifically? There were four main reasons:
Compared to other exchanges, MEXC boasts significantly higher trading volumes
MEXC offers above-standard withdrawal limits
The exchange offers a number of chains for USDC, making it easy to transfer funds to Earnio
There is a strong and diverse community around MEXC
You can find more details about our listing on the MEXC exchange in our blog article.
ppreciation up to 2% per month: we are working on a new Earnio Fix product
Earnio has had eight months of live operation. That's long enough to evaluate its performance so far and find more ways to make using this licensed and regularly audited platform even more enjoyable.
We have therefore decided to come up with a new product that will bring you an even higher fixed monthly appreciation.
While the original Konzervativní option yielded 0.5% to 1.5% per month depending on the amount of PBXs locked into StayKing, the Fix product bumps that rate up to 1% to 2% per month.
The difference from the Konzervativní option will also be that it will be an annual commitment product. You simply allocate your funds for 12 months and each month you will receive a reward based on your level in StayKing. We'll keep you posted on the product launch soon!
Guardarian coming soon in Czech language
As you may all know, Probinex is an internationl product that has roots and a lot of community members from the Czech republic. That's why we asked Guardarian, the crypto exchange we have integrated into our client.probinex.com backoffice, if they would like us to translate their app to Czech for free.
Guardarian agreed and soon, the will deploy the Czech translation to the app. How cool is that?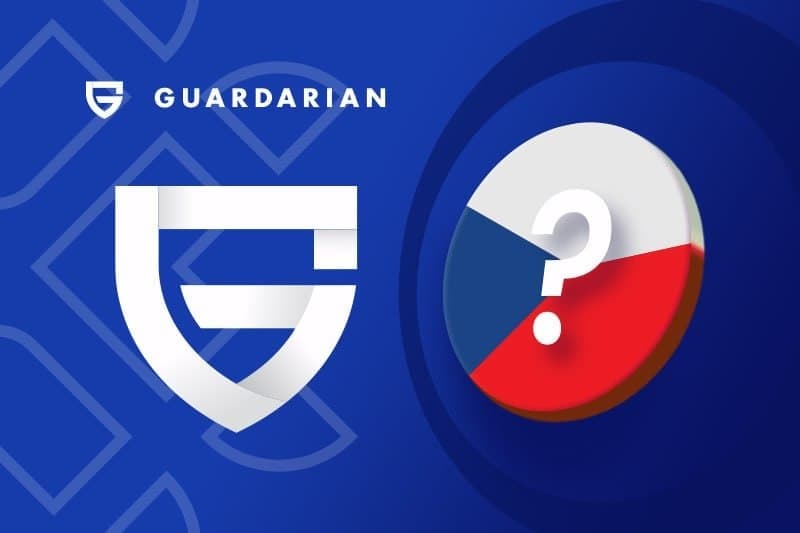 New business opportunities, events and conferences
At Probinex, our mantra is to constantly push the project one step further. That's why since April we have been in intensive negotiations with several business partners who are excited about our vision. We have prepared several webinars and seminars for them, where they have really learned everything about the project in depth.
They immediately passed on their enthusiasm and information about Probinex products to their colleagues and you can already see the first fruits of the cooperation. It is becoming clear that September is going to be a wild ride.
There are two big events coming up which our partners are organising. We'll bring you lots of photos and a proper report from each of them. So stay tuned!
You ask, we answer
My payment didn't go through Guardarian. What now?
Guardarian is a payment gateway that we have implemented within the backoffice client.probinex.com and through which PBX tokens can be bought and sold. Since it is a third party application, payments go directly to Guardarian, not to the Probinex project. At the same time, Guardarian itself takes care of user verification.
Unfortunately, we cannot provide you with accurate information about the status of the transaction within Guardarian, but you can verify it yourself directly in the payment gateway. Just visit guardarian.com and click on the silhouette on the top right. Then log in using your email and the code Guardarian sends you in the email. There you will see the status of your transaction.
In our experience, when verification fails, they send payments back within 2-5 days. You can also contact Guardarian directly at guardarian.com in the "Support" section.
And that's it for now! We wish you a successful start to the new academic year and look forward to working with you again!