Our benefits.
For you.
Unlimited options for relaxation and physical activity with a MultiSport card. Home office with flexible hours, referral incentives & skyscraper views in a dynamic workplace with laidback culture.. unfortunately with no dogs (or dogecoin) in the office yet.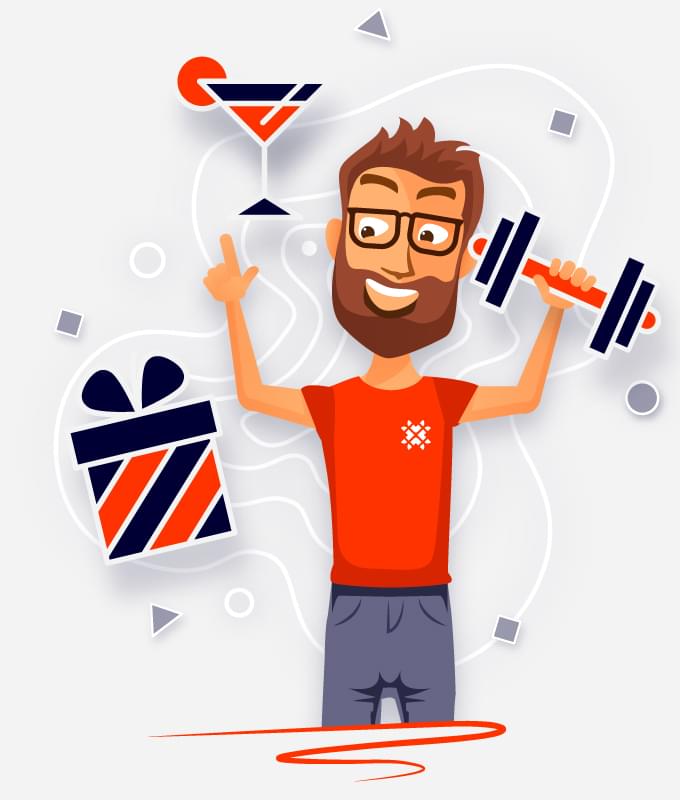 Rest is important, especially in a fast-paced industry like ours.

Not feeling your best? No worries! Use up to 3 days of sick days - no questions asked, no paperwork or approvals needed.
We want our people to thrive. Let us support your personal development and professional growth. Need a special literature, want to obtain a certification, attend internal or external workshops? We got you!


Nothing beats the coziness of working from home. As long as your manager is cool with it & all your tasks are done, we're more than happy for you to enjoy the comfort of not being in the office.
Work-life balance is the key. You deserve to unwind, whether it is a yoga session, gym training, dance class or just a wellness visit — MultiSport card gets you covered in over 2700+ facilities.
We don't mind if you cook, bring a prep or order food. Probinex chips in towards your meal, because we all know that hungry people are hard to digest.
Public holiday is Wednesday? Too bad, if only it fell on a Friday!
No problem, move your holiday to Friday instead and get yourself a long weekend.
The more, the merrier. Refer a new colleague and get rewarded.

A wedding, addition to the family, graduation, the last day of school or even moving homes - important moments deserve a gift or an extra day off.
In order to work together effectively, there's a set time window during which we're all available. Other than that, it's all up to you.
Dig deeper into crypto on our blog.