Happened in the Crypto #4: Is Bitcoin's Worst Finally Over?
Analysis by leading cryptocurrency company Glassnode shows that Bitcoin has taken a massive hit recently. All culminated in a meeting of the Federal Reserve System of the United States of America (known as FED) — bankers raised interest rates by 75 percentage points in an attempt to cool down investment and tackle inflation.
Glassnode founders Jan Happel and Yann Allemann claim that "both monetary policy and regulatory issues bring nothing but difficulties to cryptocurrencies." How do they see the development of the BTC price themselves?
Has Bitcoin finally made it through its worst period? More about this along with other industry news in today's article!
Disney is looking for lawyers to tackle copyright infringement by NFT creators
Walt Disney is a true giant of culture and intellectual property. Marvel, Disney, Pixar and Fox - all these franchises (and many more) operate under the flag carrying the iconic mouse logo. Disney is famously long invested in preventing anyone from profiting from its intellectual property, now they decided to take extend the battlefield to the metaverse as well.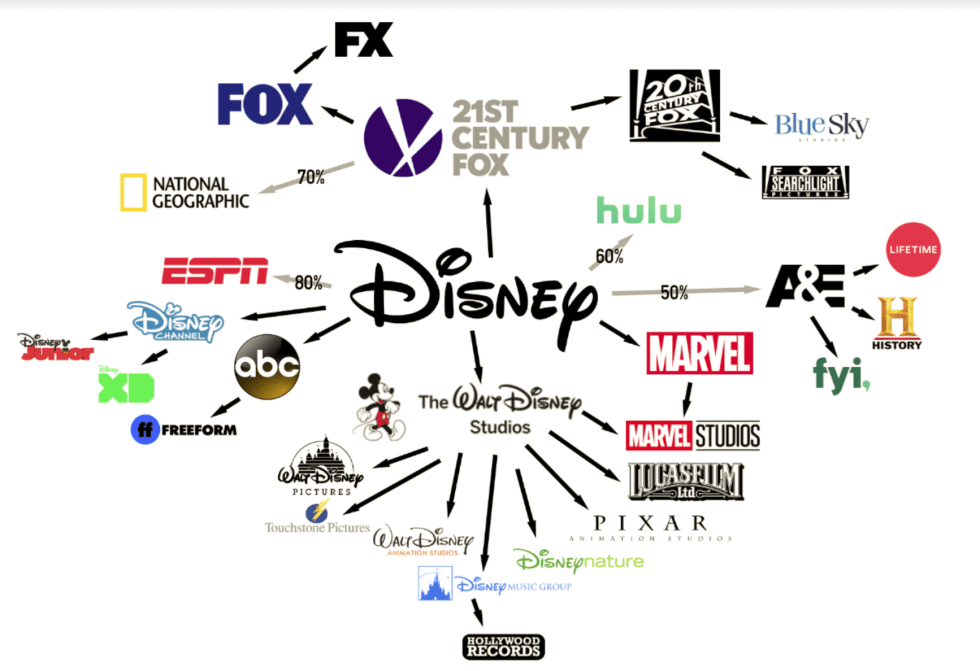 The firm has recently advertised several positions for educated lawyers in the field. Their goal will be to focus on the metaverse and NFT technology as they are supposed to make sure that no one is making money at the expense of Disney. It will certainly be interesting to see how the lawyers approach this issue. Due to the anonymity of users and partial decentralization, they are about to face nothing but a tough fight.
Shares of leading cryptocurrency exchange Coinbase are experiencing a steep decline
One of the world's largest virtual currency exchanges trades on the American NASDAQ stock exchange under the acronym COIN. The shares have been freely traded since April 2021. Their performance cannot be called anything other than a tragedy.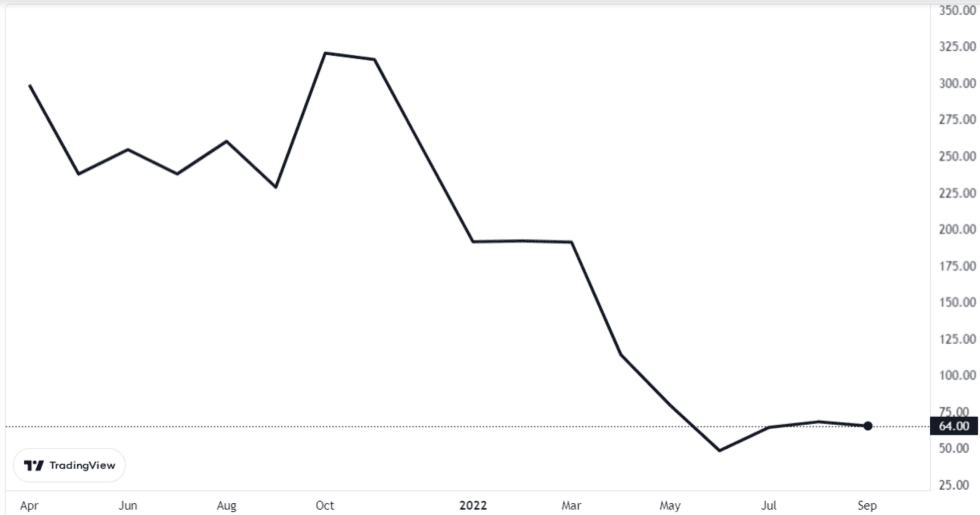 COIN had to face another big blow just a few days ago. On September 22, the top American developer firm Varitaseum Capital decided to take Coinbase's alleged patent infringement to court. The lawsuit claims that Coinbase uses the said patent throughout most of its platforms, such as its wallet and payment app.
If these suspicions are confirmed, there is a real chance it might bring the stock market to its knees. We will continue to monitor the situation for you.
Data from blockchain and exchanges provide insight into the current state of BTC
The aforementioned Glassnode founders Jan Happel and Yann Allemann clearly point to the overall traded volume of Bitcoin in their analysis. The amount of spot positions traded has been rising for several weeks now as traders keep on selling.
Happel and Allemann wrote:
"Whenever spot volume supports a downtrend, it tends to strengthen. Stopping and reversing the trend requires a lot of buying pressure, which we haven't seen yet."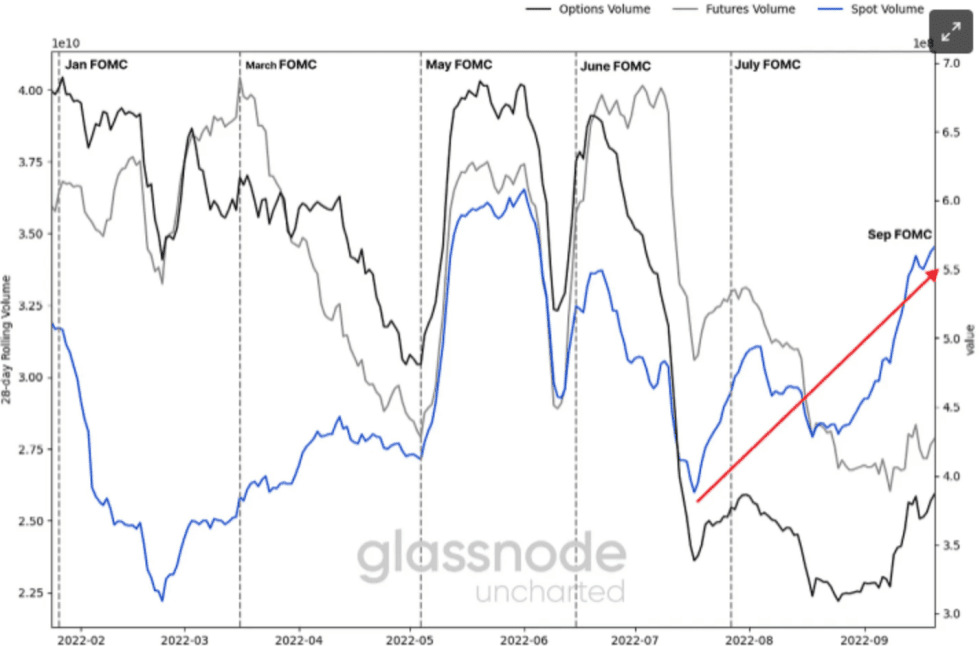 The pair of entrepreneurs conclude their text by saying that we are still deep in a downward trajectory. Due to the global political and economic crisis, nothing will change (at least) for now.
That's it for this episode! Join the Probinex Telegram and discuss the news with us!