like every single month, April at Probinex was packed with events and news that help the entire project to fulfill its vision and mission. Sit back and relax, there's a lot coming up today!
Adam Neuberger's opening words
April was marked by several updates at Probinex. First of all, we managed to reach a major milestone and open the Personal version of Earnio to the wider public. We would be honored if you try the platform and let us know how you like it.
We have opened a lot of new positions and implemented new strategies in our trading. However, opening up the portfolio to a larger proportion of cryptocurrencies meant that for the first time in its existence, StayKing did not generate rewards for its participants.
Last, but not least, I am very pleased to have been a part of a Binance Live AMA with TuNNCay. We dove into the history and future vision of Probinex as well as a behind-the-scenes look at our products. You can check out the full recording on our YouTube channel.
April marked by entering positions
In the second spring month of this year we decided to step into trading a little more seriously. We opened more positions and the share of cryptocurrencies versus stablecoins within our portfolio increased.
However, we haven't closed any of these positions yet and for the first time since the launch of StayKing, the participants will not receive a monthly reward.
Interested in the details of our portfolio management in April? Read the details in the article of our trading frontman Tomáš Hucík.
What is brewing in Probinex
Earnio after a facelift
After three months of testing and implementing user feedback, the Personal version of the Earnio platform has been opened to the wider public. You can now allocate resources under the updated terms and conditions, which apply from 5 May 2023.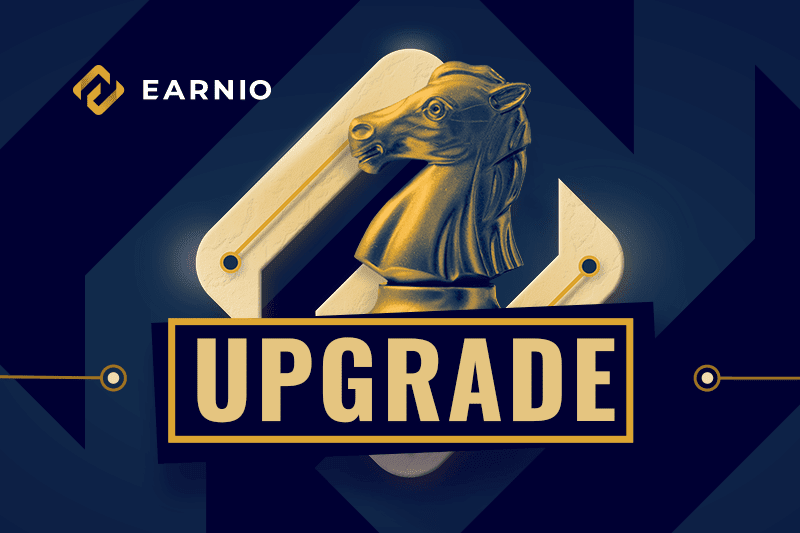 To celebrate this important milestone, we've also made the terms and conditions more favorable for StayKing participants. This means fewer locked PBXs are now required to achieve higher rewards in Earnio.
Haven't tried Earnio yet? Create an account at client.earnio.com and enjoy an easy entry into the world of digital assets!
Upgrade your StayKing and reach a higher bonus coefficient
Is your StayKing coming to an end and you don't know what to do next? Or has StayKing worked well for you and would you like to reach a higher bonus coefficient from now on?
Now you have the chance to prolong your StayKing and get higher bonus coefficient right away!
We are canceling Czech accounts
It's no secret that banking houses operating in the Czech Republic regard cryptocurrencies with suspicion. This is why it is becoming increasingly difficult for entities operating in the digital asset industry to maintain a bank account in the country.
This practice affects us as well, which is why we have been forced to temporarily cancel the possibility to buy and sell PBX for Czech crowns using our bank account. However, the option to pay in euros remains.
Purchase of PBX using the Transak gateway coming soon
We do not want to accept the abovementioned situation and are constantly looking for a solution. One of our goals has always been to make cryptocurrencies available to the general public.
For example, within the Earnio platform, you can already get USDC using a payment card or instant SEPA payments via the Transak payment gateway.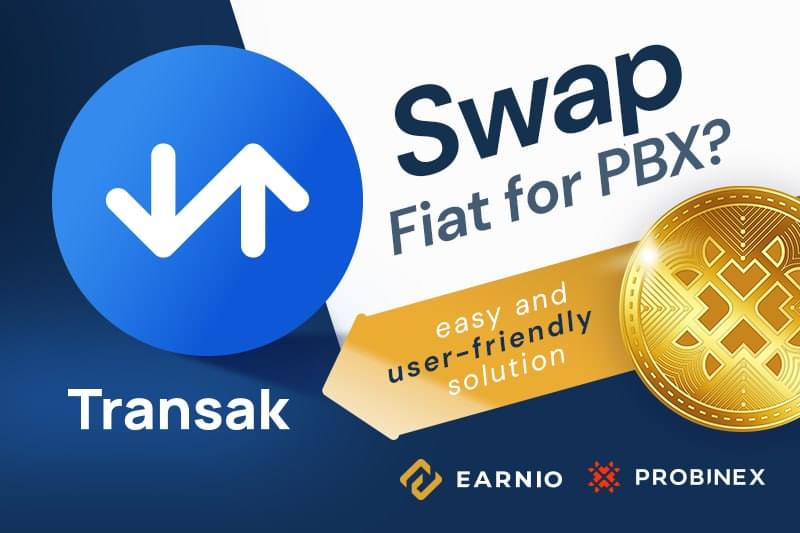 This service has been so successful that we now plan to allow you to purchase PBX tokens through Transak as well, which will significantly speed up the entire purchase process.
Probinex employees are helping

The Probinex team doesn't just live for work, and besides PBX, we also have a bit of blood in our veins. And because there is never enough blood, several of our employees decided to donate it to the University Hospital in Brno.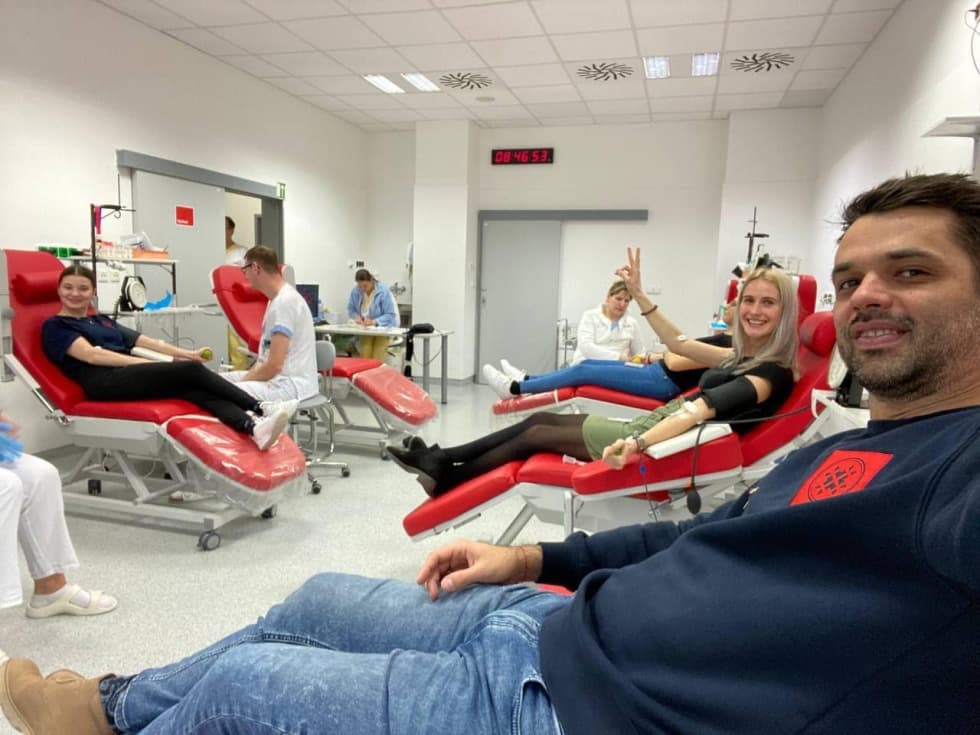 Probinex in the media
In April, MEPs gave final approval to MiCA, a Europe-wide set of regulations that aims to level the playing field for digital assets across the Union. What will MiCA mean for cryptocurrency entrepreneurs and end users? Adam Neuberger answered these questions for the Forbes magazine.
A panel discussion on MiCA regulation was also recently held. In addition to Adam, MEP Ondřej Kovařík, politician Jiří Havránek and economist Filip Hampl took part in the discussion.
Questions from users
My StayKing is about to expire, what can I do to continue it?
The easiest way to adjust the duration of a StayKing is to extend it. Simply go to the StayKing section, under Active StayKings find the one you want to edit, and then click on Upgrade StayKing.
For example, if you change the duration of your StayKing from 12 to 24 months, it will be considered as if you had signed up for the 24-month program from the beginning. And from that point on, your 24-month StayKing rewards will accrue.
And that's all folks. Thank you for your support and we hope you have a successful May!
Your Probinex team