December through the eyes of a Quant
As markets settled down a bit by the end of the year, l would call December a month of "deserved calm". Both the bulls and the bears seem to have laid down their weapons and declared a truce, at least for a moment. Of course, this was not the case everywhere, but most of the more capitalized tokens went sideways or slowly declined during December. Almost as if everyone had really had enough of these in particular during recent years.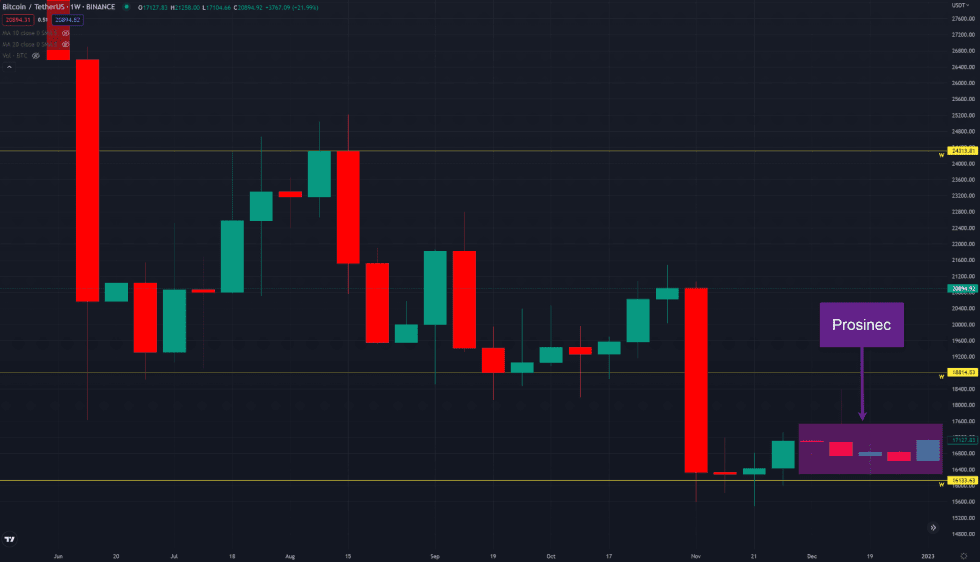 December price balance between BTC/USDT compared to the second half of 2022
The same cannot be said for our fully automated strategies, which mercilessly traded non-stop as if there were no holidays whatsoever. Algorithms went into the red in the first half of the month and I was slowly losing hope that we would end the month in the green, but between December 15th and 22nd, there was a significant turnaround resulting in a nice profit which steadily continued until the very end of the year. This is indeed one of the indisputable advantages of full automation, where a discretionary trader would consider that there is no point in tempting the markets and might rather focus on a retrospective analysis of the year, the robot has no such subjective feelings — It just keeps on trading.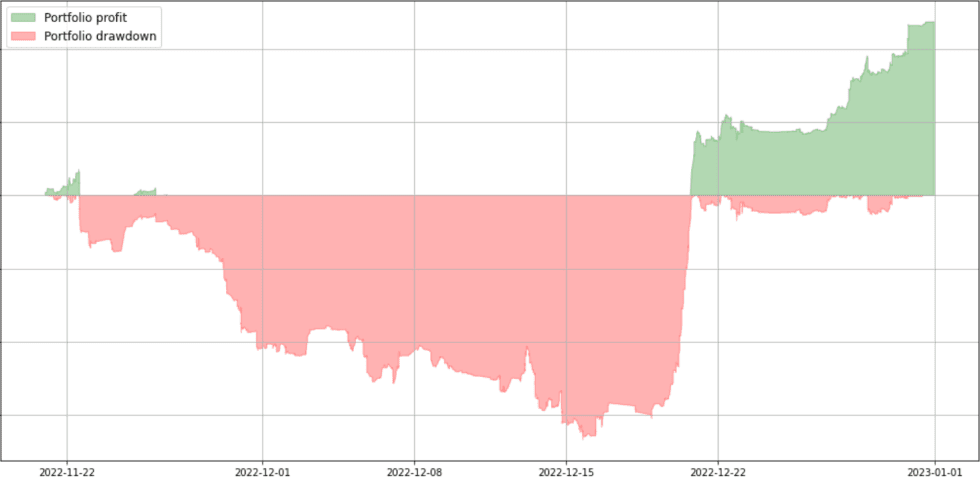 Development of closed profits and losses of fully automated strategies during the last 5 weeks of 2022
The beginning of the new year usually brings new "buzz" to the markets in the form of higher volatility, and this has been confirmed so far. Incoming crypto regulation, GBTC in troubles, FED raising interest rates and other factors are again bringing jitters to the markets. I believe that the markets can take us out of control in the Q1 with several wild movements in both directions (ideal for us traders). However, if you are a long-term investor, be careful, keep your investment horizon in mind and take risks with precaution.